Chris Burden

Chris Burden, one of the must provocative artists working in America today, has created a new work especially for the Tate's Duveen Galleries. When Robots Rule: The Two Minute Airplane Factory consists of a factory-like assembly line which manufactures rubber-band-powered model aeroplanes from tissue paper, plastic and balsa wood.
The manufacturing process culminates in the launch of the planes, which fly up and circle round before descending to land on the gallery floor. The machine operates between ll.00 and 17.00.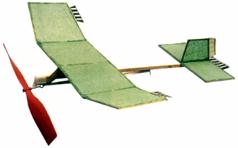 Chris Burden (b1946)
CBTV to Einstein 1977
© The artist
Born in Boston in 1946, Burden has lived in Los Angeles since 1965. Son of an engineer and partially trained as an architect, he has always been fascinated by technology and has often used toys to demystify twentieth-century science. This new work lays bare the principles of mass production in a way that is entertaining and ingenious. It relates to Burden's view that at the end of the tuwentieth century most people have little or no understanding of how the world we live in functions, how the food we eat is grown, or how the objects we use are manufactured.